Knowing the parts of braces can give you a better understanding of how they work. These are the most common components.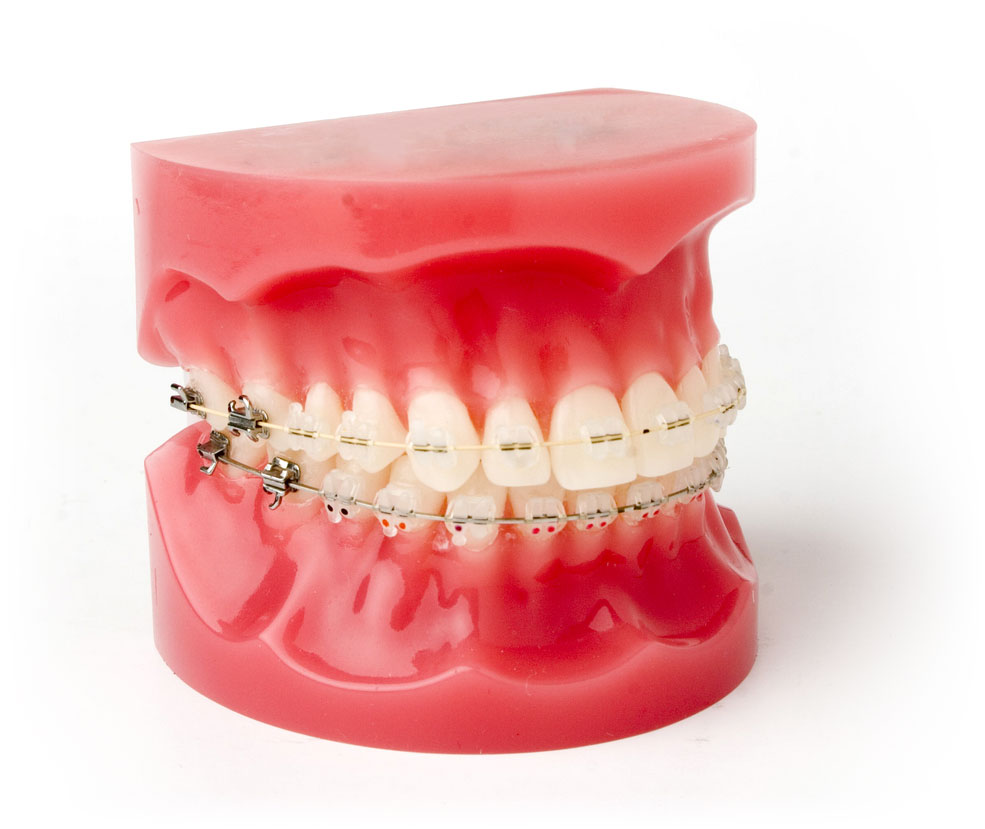 This is the main wire that acts as a track to guide the teeth into place. It's changed periodically throughout treatment as the teeth move into their new positions. Orthodontists can manually bend the wires but at our practice, we use SureSmile®. With this system, the archwires are bent using robotic technology for exceptional precision.
These small metal or ceramic attachments hold the archwire in place. Usually, a bracket is cemented directly onto the tooth's surface, eliminating the need for a band.
A ligature is a thin wire that holds your archwire in your bracket. Ligatures aren't required with our self-ligating braces.
Coil springs fit between brackets and over the archwire to open or close space between your teeth.
This fine wire is twisted around the bracket to hold the archwire in place. With self-ligating braces, wire ties aren't necessary.
A thin ring of metal, known as a band, can be fitted completely around a tooth and cemented in place. The band provides a way to attach the brackets to the teeth.
These small, circular pieces are bonded to your teeth and help with tooth movement. We use both clear ceramic and metal buttons.
Small rubber bands are hooked between different points on the appliance to provide pressure to move the teeth.
These little plastic blocks are bonded to the back of your teeth – usually the upper front teeth – to open a deep bite. They prevent you from biting down on your bottom braces and accidentally causing damage. As soon as your bite has changed enough, we remove them.
How to wear elastics with braces
Schedule an Appointment Today