Setting the Stage for a Healthy Smile

The American Association of Orthodontists recommends children have an orthodontic evaluation by seven years old. This may seem extremely young but usually, it's just an observational period where Dr. Ibrahim or Dr. Gin keep an eye on your child's development. However, if problems are detected, treating them early while your little one's still growing ensures the most stable, dramatic results and the least amount of time and expense. Don't worry. Our offices are kid-friendly with a welcoming, fun, engaging atmosphere. Our team will make your child (and you!) feel safe, at ease and confident in the process.
By seven, most kids have their first adult molars and these molars establish the back of the bite and proper alignment of the teeth. This provides the framework for Dr. Ibrahim and Dr. Gin to evaluate their dental condition and the front-to-back and side-to-side tooth relationships. Here's why this baseline exam is important:
Dr. Gin and Dr. Ibrahim can spot subtle problems with jaw growth and emerging teeth while some baby teeth are still present.
Even though your little one's teeth might look straight, there can be an issue only an orthodontist can detect.
The exam might reveal that your child's bite is fine. In that case, they'll simply enter our complimentary growth and development program where we'll continue checkups – much like how kiddos have regular hearing or vision exams! Then, when your child is a teen, we can assess their need for future orthodontic treatment and let you know if and when the time is right to kick off their smile journey.
If early treatment is needed, it can prevent or intercept more serious problems from developing and may make later treatment shorter and less complicated. In some instances, Dr. Ibrahim and Dr. Gin can achieve results that wouldn't be possible once the face and jaws are done growing.
Having an early orthodontic evaluation gives your child the best opportunity for a healthy, beautiful smile.
Problems to Watch for in Seven Year Olds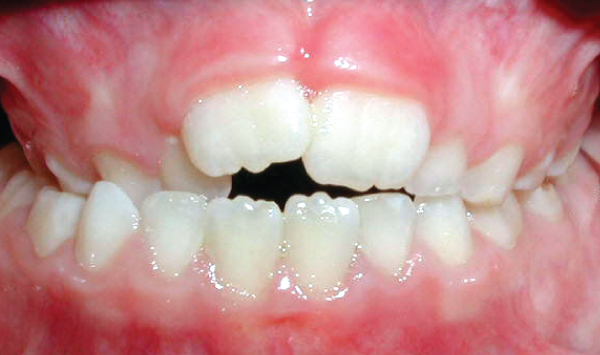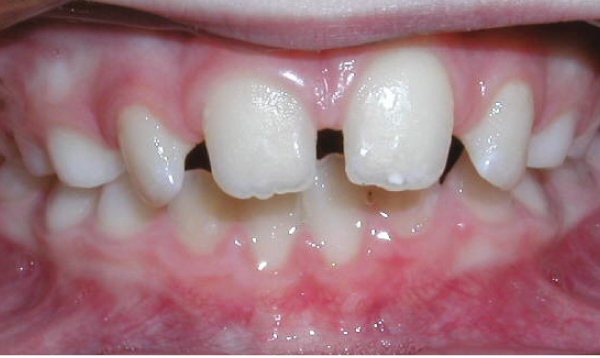 In addition, if you notice any of the following in your child, check with your orthodontist:
Early or late loss of baby teeth
Difficulty with biting or chewing
Mouth breathing
Jaws that make sounds or shift
Speech difficulties
Biting the cheek or the roof of the mouth
Facial imbalance
Grinding or clenching of the teeth
Download the companion guide, Problems to Watch for in Growing Children, to learn more!
Download Here
The Benefits of Interceptive Treatment
Dr. Ibrahim and Dr. Gin are proponents of interceptive orthodontics, when necessary, because there are a variety of immediate and long-term advantages of early orthodontic intervention such as:
Correcting the crowding of teeth
Creating facial symmetry by influencing jaw growth
Minimizing risk for trauma by fixing protruding teeth
Providing sufficient space for permanent teeth to erupt as straight as possible
Preventing the need for extractions
Reducing the duration of treatment in adolescence or adulthood
Improving self-esteem and confidence
Breaking poor oral habits like thumb sucking or tongue thrusting
Alleviating issues with speaking and chewing
A fantastic smile!
What if My Child Needs Early Treatment?
At your consultation, Dr. Ibrahim or Dr. Gin will walk you through her findings and help you decide on the best course of action. Whether it's with our advanced, state-of-the-art braces, Invisalign First (we're a leader in early interceptive treatment with Invisalign) or an appliance like an expander, we can achieve results quickly and comfortably while making sure your child has fun!
12 Month
Our goal is to finish interceptive treatment within a 12-month period.
Age 7
Children should have an orthodontic evaluation by seven-years-old.
10-15%
About 10-15% of kids could benefit from early orthodontic treatment.