Braces are fixed orthodontic appliances that apply steady, gentle pressure to shift your teeth into their ideal positions and align your bite for a healthy, gorgeous smile. We use the SureSmile® system with all of our braces for results that are measurably better and achieved in less time.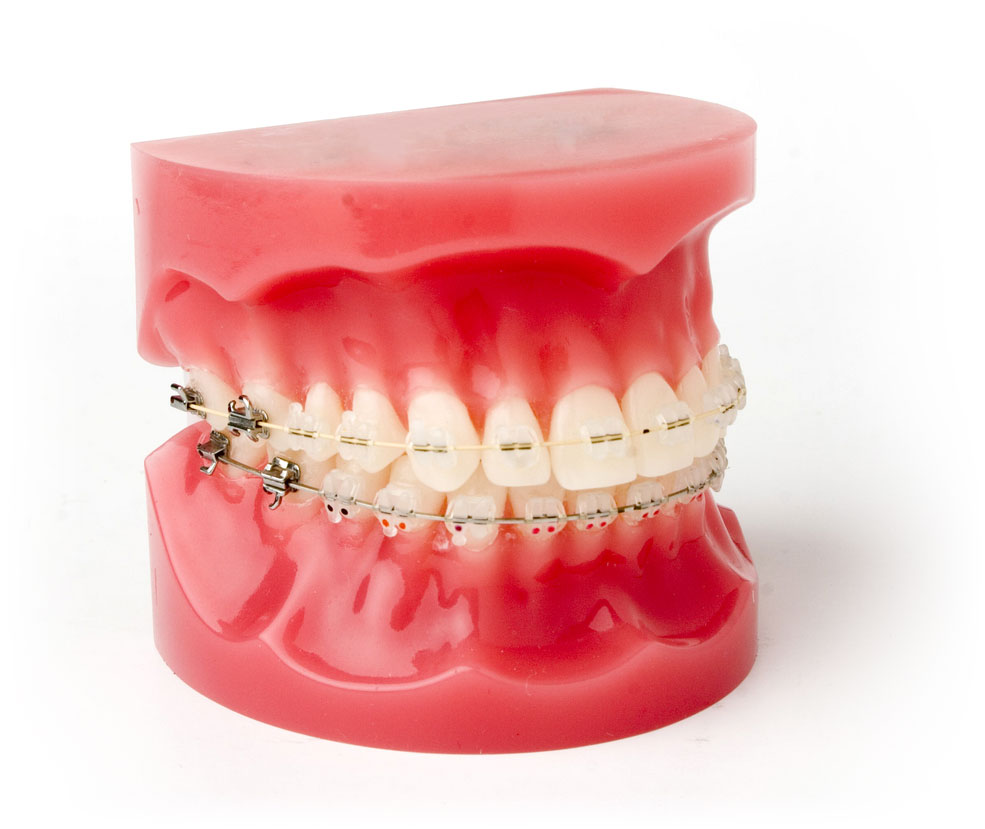 Braces rely on a system of brackets and archwires to work their magic. The brackets are bonded to the teeth. The wires are then threaded through the brackets, serving as a track to guide your teeth into place. Being the tech-savvy office we are, our braces choices have a few twists, including elastics-free, self-ligating braces and robotic customization of the wires using SureSmile®. These innovations allow for maximum precision, control and speed creating efficiency thereby shortening treatment time.
Braces have gotten a bad rap and we're the first to admit that years ago, they were no picnic. Today, however, there's no longer a stigma surrounding the treatment because changes in the design mean they're smaller, sleeker and a lot more attractive. Even better? Our self-ligating braces and shape-memory alloy archwires apply less pressure for enhanced comfort and they work more quickly than traditional versions. For teens and adults, we can also add AcceleDent® to your braces treatment to significantly reduce discomfort even further and really speed things up.
While braces may have once seemed like a teenage rite of passage, with so many options available, including extremely discreet clear braces, patients of all ages can benefit from these teeth-straightening wonders. At your consultation, we'll take diagnostic records, examine your mouth and help you decide which choice will give you the best possible results.
4M
Over four million people wear braces in the U.S.
29%
SureSmile® reduces braces treatment time by 29% on average.
Double
The number of Americans with braces has nearly doubled since 1982.