We're passionate about enhancing our patients' dental aesthetics, health and function for life. Our training and experience as well as our commitment to continuing education ensure we have the expertise necessary to achieve amazing results. Take a moment to get to know the doctors at Innovative Orthodontic Centers.
Board-Certified Orthodontist
Dr. Manal Ibrahim has been providing her patients with outstanding, cutting-edge dental and orthodontic care for over 25 years. She's a leader in advanced orthodontics and a renowned businesswoman who prides herself on her "secret formula" for helping patients achieve the results they want in a fun, welcoming atmosphere.
VIEW BIOGRAPHY
Board-Certified Orthodontist
Dr. Christine Gin loves building relationships with patients and providing them with top-notch care. She earned her Certificate in Orthodontics and a master's degree in dentistry before continuing her training for two more years to become certified in temporomandibular and orofacial pain. Dr. Gin is fluent in Mandarin, Fookien and Filipino.
VIEW BIOGRAPHY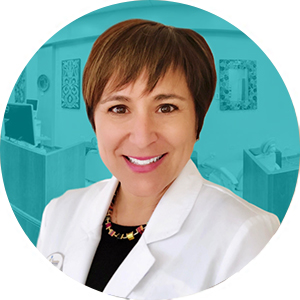 Dr. Adri Moyano received her Doctor of Dental Surgery degree from the University of Illinois at Chicago, where she first met Dr. Ibrahim. After working as a general dentist in the city for many years, she moved to Naperville and joined the team at Innovative Orthodontic Centers. She's thrilled to be a part of the high-energy practice.
VIEW BIOGRAPHY
Personalized, Cutting-Edge Orthodontic Care