There ARE Alternatives to Jaw Surgery!
Have you been told you need jaw surgery for overbite, underbite or to straighten your teeth? Have you been diagnosed with a significant bite issue that can't be fixed with braces alone? Wondering if getting jaw surgery is worth it?
The experts at Innovative Orthodontic Centers may have an alternative! Our Shorewood and Naperville orthodontists, Dr. Ibrahim and Dr. Gin, have helped patients from all over the world (and of all ages) achieve orthodontic success without jaw surgery. We can even fix extremely complex issues with no need for surgery, thanks to our:
Unique, multidisciplinary background in prosthetics, implants and orthodontics
Unparalleled expertise in the top 1% of Invisalign®️ providers in the world (and we've transformed over 4,000 smiles with this clear aligner system)
Revolutionary orthodontic technology that lets us customize Invisalign®️ treatment in a way that shifts your teeth into their correct positions more predictably and precisely than ever before
Outside-of-the-box, technology-driven approach to orthodontics (Dr. Manal Ibrahim has been called a "trailblazer" by Align Technology, the makers of Invisalign®️ clear aligners)
Get Straighter Teeth Without Jaw Surgery in Chicago
Straight, Healthy Teeth. No Jaw Surgery Required.
Is jaw surgery worth it? In most cases, it's not necessary.
At Innovative Orthodontic Centers, we have the expertise to help prevent or avoid jaw surgery at any age. We invest in the latest advances in orthodontics and use a controlled, technology-driven approach to straighten your teeth and align your jaw more predictably and efficiently. As a Top 1% Diamond+ Invisalign Provider in Naperville and Shorewood, a leading provider of SureSmile braces wire system, and the #1 Vpro provider in the world, we use trusted technology to provide top-notch care and proven — surgery-free — results to our patients.
The American Association of Orthodontists recommends that all children visit an orthodontist by the age of seven. By screening kids at this age, we can identify jaw growth discrepancies early, while the patient is still growing, and implement simple interceptive therapies to avoid jaw surgery in the future.
We use creative treatment planning to guide jaw growth and move the teeth into the correct positions. This allows us to overcome jaw discrepancies, align the bite and treat teens without jaw surgery.
We bundle state-of-the-art technology with Invisalign or braces to create an innovative treatment plan. Armed with the best in orthodontic technology, we can help adults achieve a beautiful, healthy smile with alternatives to jaw surgery.
We're passionate about enhancing our patients' dental aesthetics, health and function for life. Our training and experience as well as our commitment to continuing education ensure we have the expertise necessary to achieve amazing results. Take a moment to get to know the doctors at Innovative Orthodontic Centers.
Board-Certified Orthodontist
Dr. Manal Ibrahim has been providing her patients with outstanding, cutting-edge dental and orthodontic care for over 25 years. She's a leader in advanced orthodontics and a renowned businesswoman who prides herself on her "secret formula" for helping patients achieve the results they want in a fun, welcoming atmosphere.
Board-Certified Orthodontist
Dr. Christine Gin loves building relationships with patients and providing them with top-notch care. She earned her Certificate in Orthodontics and a master's degree in dentistry before continuing her training for two more years to become certified in temporomandibular and orofacial pain. Dr. Gin is fluent in Mandarin, Fookien and Filipino.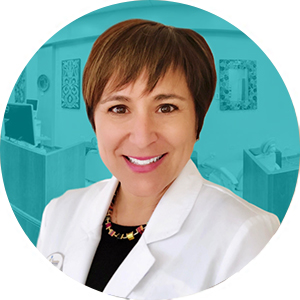 Dr. Adri Moyano received her Doctor of Dental Surgery degree from the University of Illinois at Chicago, where she first met Dr. Ibrahim. After working as a general dentist in the city for many years, she moved to Naperville and joined the team at Innovative Orthodontic Centers. She's thrilled to be a part of the high-energy practice.
SMALL LOWER JAW – WERE TOLD THEY NEEDED ADVANCEMENT OF MANDIBLE
SMALL UPPER JAW – WERE TOLD THEY NEEDED 2 UPPER JAW SURGERY, ONE FOR EXPANSION AND ONE FOR ADVANCEMENT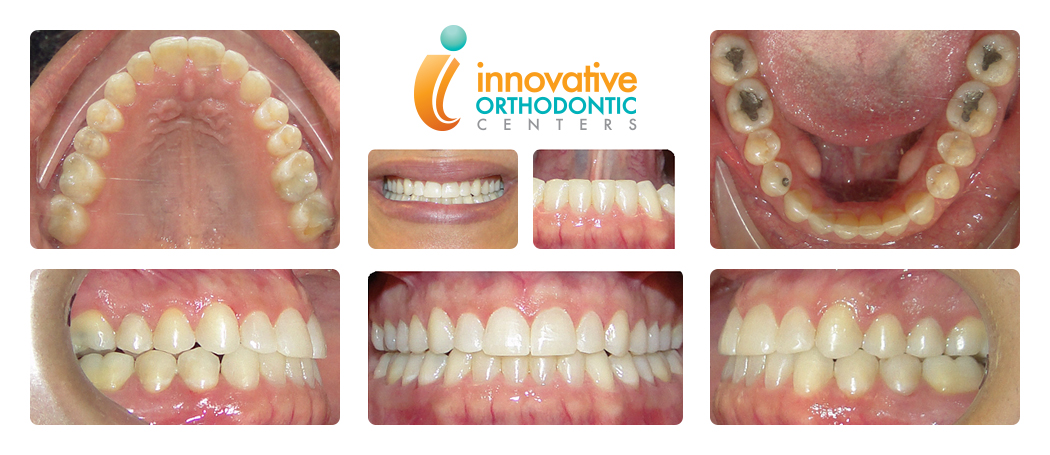 BIG BOTTOM JAW – WERE TOLD THEY NEEDED LOWER JAW SURGERY
OPEN BITE – WERE TOLD THEY NEEDED UPPER JAW SURGERY
We offer four options to suit your lifestyle and budget including in-office, interest-free payment plans and no down payment with LendingPoint™ or Care Credit™.
It's no coincidence that we've won "Best in Naperville" 10 years in a row. Our patients receive exceptional care with the appliance they choose and have fun in the process.
From diagnostics, to treatment planning, to treatment execution, we harness the power of technology to ensure treatment that is comfortable, accurate, and quick.
Dr. Ibrahim, Dr. Gin, and Dr. Moyano are supported by friendly staff who keep up-to-date on the latest technology and treatment innovations.
Our patients walk through our doors with custom smiles that are beautiful, functional, and last a lifetime.
Feel at home as soon as you walk in the doors. Kids enjoy our movie and arcade zones while they wait, while adults can catch a breath in our spa-like environment, both in the waiting room and in the chair.
Even after having braces, I developed a severe open bite around 18 years old. I consulted with 3 different orthodontists and numerous dentists and was told there was no way to fix my bite other than jaw surgery and extensive braces. My open bite impaired my speech and ability to eat certain foods, and I was very self-conscious about it. Once I was finally able to look into treatment again, I found Dr. Manal Ibrahim. I was skeptical at our consultation and Dr. Ibrahim correctly named me a "doubting Thomas." However, I was wrong and I still cannot believe the transformation my teeth have undergone with Invisalign. Dr. Ibrahim's enthusiasm, kindness, and attention to detail are remarkable. Now, I can speak clearly, eat anything I want (hello buffalo wings), and have confidence in my appearance. Dr. Ibrahim and the team at Innovative Orthodontic Centers are truly an answer to prayers and miracle workers!
Not a single picture taken on my wedding day or the day my children were born show a big toothy grin. Why? Because I learned years ago to hide my teeth; they were ugly and embarrassing. I would periodically look into orthodontics but was told I'd need jaw surgery and years in braces and even then, a positive result would not be promised. At my initial consultation, Dr. Ibrahim developed a treatment plan using just Invisalign and AcceleDent. Now, at the end of treatment, you'd be hard pressed to find a current picture of me that doesn't feature a big toothy grin. My jaw pain is gone, my gums are healthy and my smile is gorgeous.
I had developed a completely open bite, a lisp and it was hard to even eat normally. I was told by two different dentists that I would need jaw surgery until I met Dr. Manal Ibrahim. At my consultation, she created a computer image of my mouth and showed me what my end result would look like, achievable with Invisalign. I was skeptical, but also desperate since I did not want to have jaw surgery. I have to say, treatment was the best thing I could have ever done for myself. In only a short time, my smile was back. I get so many compliments on my new smile and I'm forever grateful to Dr. Manal Ibrahim.
GET ORTHODONTIC TREATMENT FOR LESS. CONTACT US TODAY.


Plainfield/Shorewood Office